The London Caper

es un nuevo capítulo en la serie

Mystery P.I.

de juegos en español con

Objetos Ocultos

.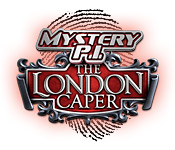 Ponte en la piel de un famoso investigador que ha sido contratado para recuperar la Joyas de la Corona Británica. Explora todos los rincones de Londres y encuentra miles de Objetos Ocultos para resolver este misterioso caso.
Si recuperas las joyas, recibirás una generosa recompensa y tu fama se elevará a nivel mundial. Pero, date prisa, sólo tienes 17 horas para recuperar el botín.
¡Mystery P.I.: The London Caper es el caso que estabas esperando!
Requisitos del Sistema:
Sistema operativo: Windows XP - Windows Vista
Procesador: 1.0 GHz
Memoria: 512 MB
Disco duro: 43 MB
Publicamos todos los

Juegos de Escape nuevos

sin demora para que puedas

escapar de la habitación

junto a la gran comunidad de escapistas que se reúne en nuestro sitio. Los

juegos de escape en español

son nuestra máxima prioridad pero no pasamos por alto las aventuras point and click, juegos de encontrar objetos y por supuesto la totalidad de

escape juegos

en todos los idiomas. Si lo tuyo son

juegos de escapar

... tu lugar es

Juegos de Escape .NET